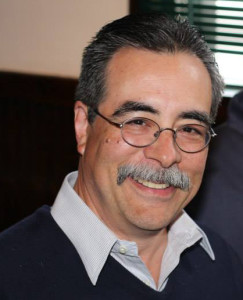 I'm McNeil Johnston, and I've been designing websites since 1998.
Of course, before there were websites, I did a few other things….
I was raised in Honolulu, Hawaii, and attended Punahou School from Kindergarten through High School, graduating in 1977 (a year behind AOL founder Steve Case, and a couple of years ahead of that other kid, Barry Obama). While there I focused on a career in music, playing piano and violin.
My college years were spent at the Mannes College of Music in New York City. I earned a Bachelor of Music degree in 1985, and a Masters in 1988, majoring in conducting and composition, respectively. Also during that time, I established Outland Productions with noted producer/engineer David Ruffo. Outland specialized in the creation of commercial music, video and film scoring and audio production.
Presently, I live with my wife and two daughters in Connecticut. I still maintain a full-service digital audio production facility alongside my web-design offices. I kept up with the violin playing too, and am a section player in the Norwalk Symphony Orchestra, resident string performer with Downtown Cabaret and Curtain Call Theater Companies, and a founding member of Swing 42, a Gypsy Jazz ensemble.

 LightSites Coroflot Portfolio

 LinkedIn

Printable Resume